AI Writing Assistant Lite
Get content ideas by given topics with our GTP-3 writing assistant plugin.
Our plugin don't make posts for you, but it definitely saves your time, suggesting you a content ideas, so you can write your own posts will less time needed.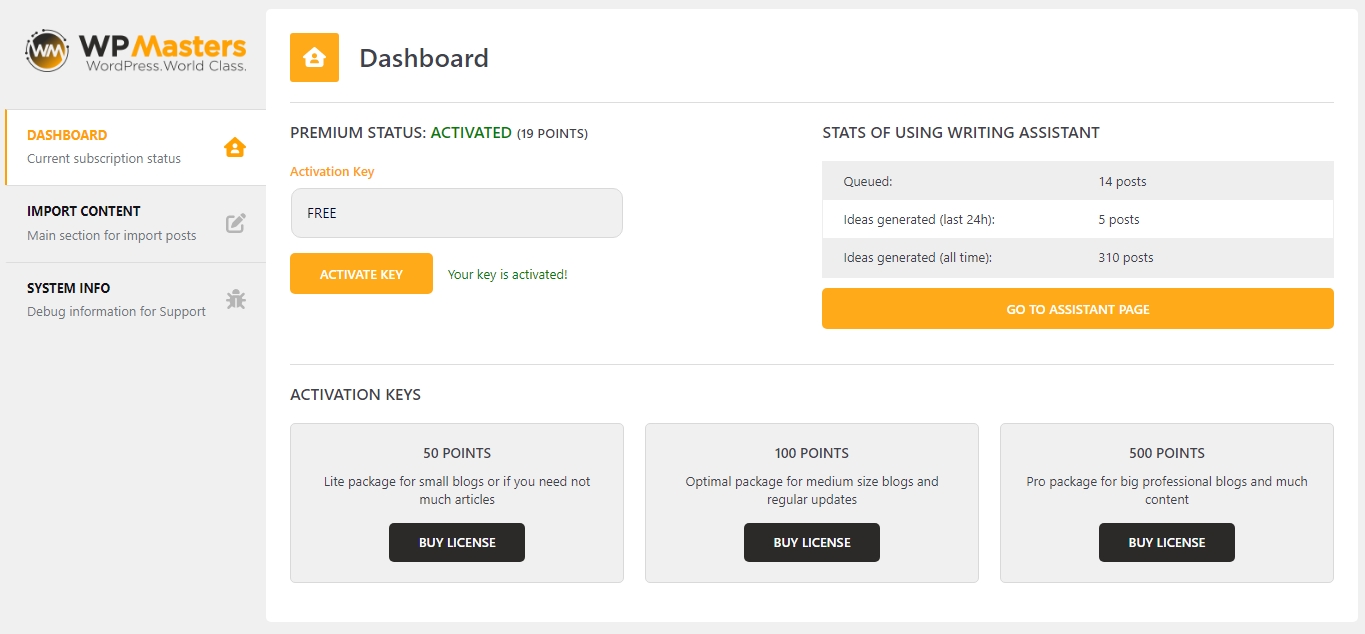 How does it work?
After plugin activation, you will be able to input a list of topics you need AI asssitance with. Then you can click "Send to Assistant" button and wait for suggestions to be generated, it might take some time.
When process finished, you will see a list of ideas generated in the list. Clicking at "View Idea", you will be redirected to ai.wp-masters.com website with ideas preview.
Is it a content generator?
No, plugin does not generate posts for you as this is prohibited by WordPress.org policies.
So you can only see ideas and use them manually in your posts.
Is it free?
Yes, all plugins features are free. You can get 20 ideas for free after activation with code "FREE", and if you need more – you can purchase additional points as cheap as $0.25 per assistant content idea.
Need support or a custom solution?
Email us at [email protected].
Get in touch!
Send us a message, we are
happy to provide assistance or a project quote.