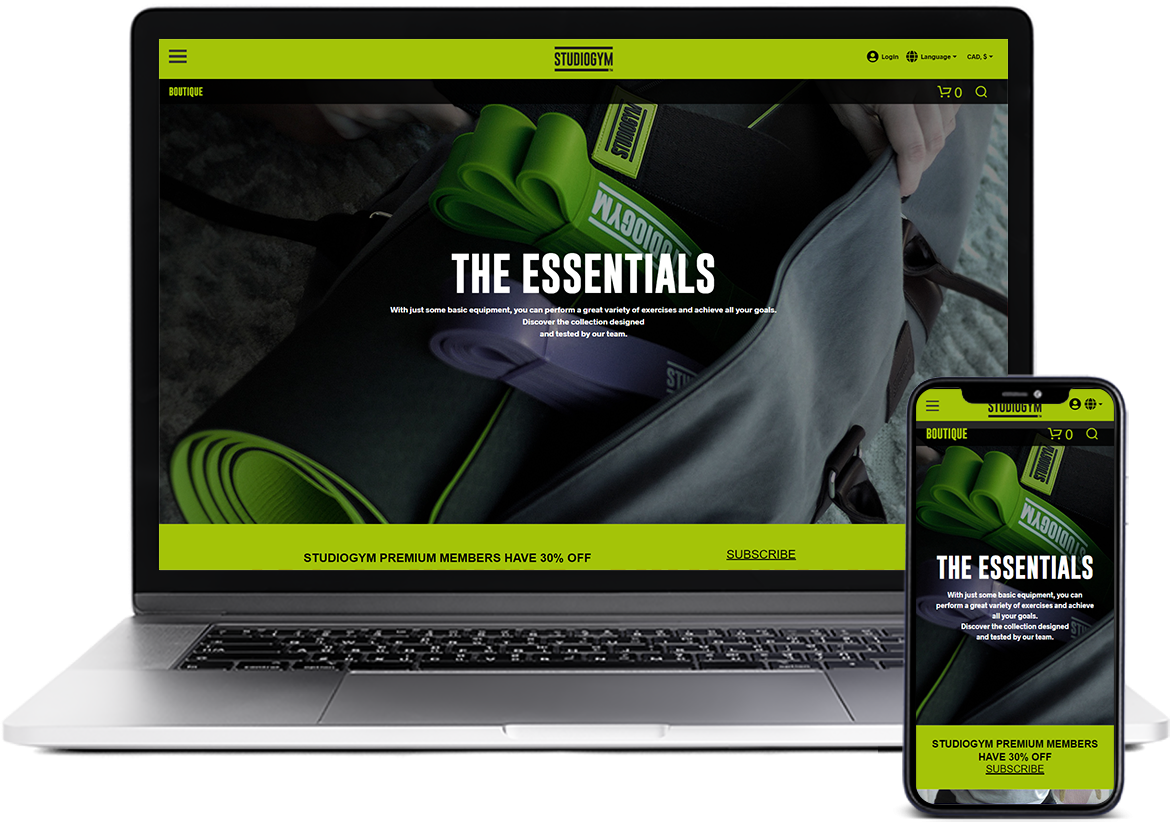 Case Study: WordPress E-Commerce for Fitness Industry with Currency Switcher Integration
Studiogym is a training platform that offers both expertise programs and equipment for sale that helps make fitness simpler & more efficient. WP Masters created an e-commerce part of their website, developed separate UIs for Studiogym's users with different subscription tiers, and streamlined & optimized the underlying business logic of the online shop.
Client & Challenge
Studiogym's personalized training solution has two parts. The first focuses on various programs for workout sessions that use 3D imaging and video lessons to deliver a personalized set of exercises to their users. The second provides an online store that offers equipment for those who partake in those programs and other fitness enthusiasts, too: their elastic bands, yoga mats, and other products fit for most physical activities.
They asked WP Masters to create functionality under the e-commerce part of the product. Studiogym wanted to divide UIs for casual and premium users, switch USD to CAD in price display, and add functionality for switching currencies.
Solution
During continuous working on the project since May, WP Masters:
Developed frontend for the Studiogym Store UI;
Integrated it with WordPress and optimized WP;
Added prices in CAD;
Added distinct UI presentation for casual and premium users (e.g., prices are displayed differently for those with premium subscriptions than those without.)
Integrated WOOCS addon with WordPress so users could switch prices in different currencies quickly & easily.
For our work, we worked with CSS, HTML, and WordPress — and used PHP for server-side integrations.
Value
At the beginning of our collaboration with StudioGym, we created an MVP for their store. MVP was released, Studiogym presented it to investors & partners and returned to WP Masters with more things they wished to implement.
We've created a clean, straightforward UI for their shop, customized layouts for premium users, and made sure financial operations & switching currencies were simple for a user. Our team has also optimized connectivity & business logic behind the e-commerce part of the platform and worked to establish consistency in user experience between the educational part of Studiogym and the online shop. We expect to work on more aspects of the Studiogym platform and are eager to do so.