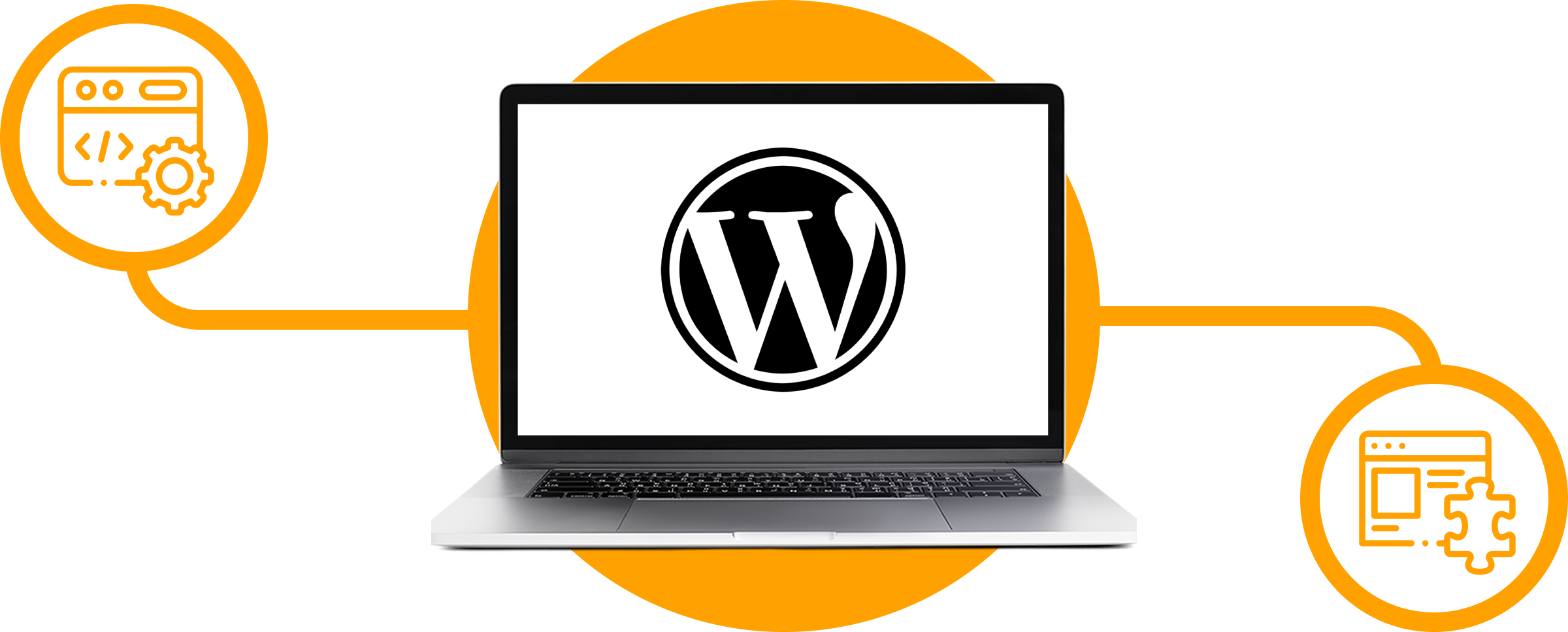 Sketch to WordPress Theme
We can convert Sketch to WordPress Theme
We will quickly and efficiently convert your sketchy WordPress theme project into a full-featured, operative and rapid website. Our programming team is highly experienced. We can code masterfully and create fully functioning and responsive WordPress themes that will work great on your site.
If you need masterfully turn your sketch to a WordPress theme – you are in the right place!
Our Experience
Our service is offering Great experiences in transforming a Sketch design into WordPress sites.
We know all the possible problems that may occur in process of converting the Sketch into a WordPress Theme
all shortfalls
all roadblocks,
we will cope with all of the pitfalls that can be encountered by inexperienced person.
So you can be assured a higher conversion rate than a person can do by themselves.
Skilful team of developers. WP Masters team has really experienced Frontend and Backend developers.
Viewing the page through different resolutions (viewing the page through different resolutions & checking how the page "behaves" on large and small screen devices);
The Sketch design that will be cross-browser, displaying correctly in different browsers. Browsers Chrome, Opera, Mozilla Firefox, Explorer may display elements differently. When making the Figma, we take into account these differences and see how elements will look on different platforms of your website.
And others create a great user experience and optimize the design for the user.
Therefore, we guarantee that the WordPress theme will not have flaws.
Do you want to convert your draft project into the pixel-perfect, quick loading, responsive WordPress theme that's user-friendly? We will do everything on time and with high standard quality.
We take your Sketch  file designs, do a little magic and turn them into a complete WordPress Theme based on HTML, CSS and PHP. If you want to convert your Sketch design to WordPress, our WP-Masters WordPress website development can help, starting by analyzing your Sketch design and sorting it, extracting all the images, logos and icons you need, guaranteeing quality results and attention to the smallest details.
A team of experts utilizes custom features and animations. All of our rates include a quality guarantee for a variety of browsers and various devices. The projects are always completed on time and on budget at all times. Every WordPress theme we develop is fully customizable, mobile, responsive and SEO optimized. The technologies we use for WordPress Theme conversion.
We test the pages for your future clients in order to avoid problems in the future of your template.  We give the whole range of the theme steps to the test to test WordPress Sketch for usability. The actual area of use of WordPress system is an incredible variety of directions: from the simplest blogs to multi-page news portals and large stores. The presence of the internal configuration of all sorts of design in sketch themes in a company with a harmonious architecture provides an opportunity to engage in constructing projects with the most comprehensive functionality.
We're Here To Help You With
Development
Integrations
Design
Support
Need a WordPress Plugins Development?
Contact us and we will definitely help
Stages Of Making Custom Themes for WordPress
At this stage design should be prepared by Customer's designer
Design will be converted to static HTML, page by page starting from the Home page
After HTML version approved by Customer, and HTML will become a WordPress theme, connected to backend (and become editable via wp-admin)
The final stage will be to do quality assurance and launch on a live website
Questions about WordPress Themes and Frontend?
Frequently asked Questions
What is bettter - custom design, or ready theme?
Ready templates, that can be purchased for something like $50 are good in case if you have a common tasks. For instance, E-Commerce, Blog or Landing Page.
In case you need custom features / outstanding business logic – then custom design via Figma / Sketch / XD / PDF to WordPress theme suits the best.
What is needed to make a WordPress Theme?
To make a WordPress theme, we need a file (XD, PSD, Sketch) or Figma access.
What page builder is best one?
We recommend not to use any page builders except native WordPress Gutenberg Blocks.
We can create custom reusable blocks for you, based on Gutenberg and ACF.
Get in touch!
Send us a message, we are
happy to provide assistance or a project quote.