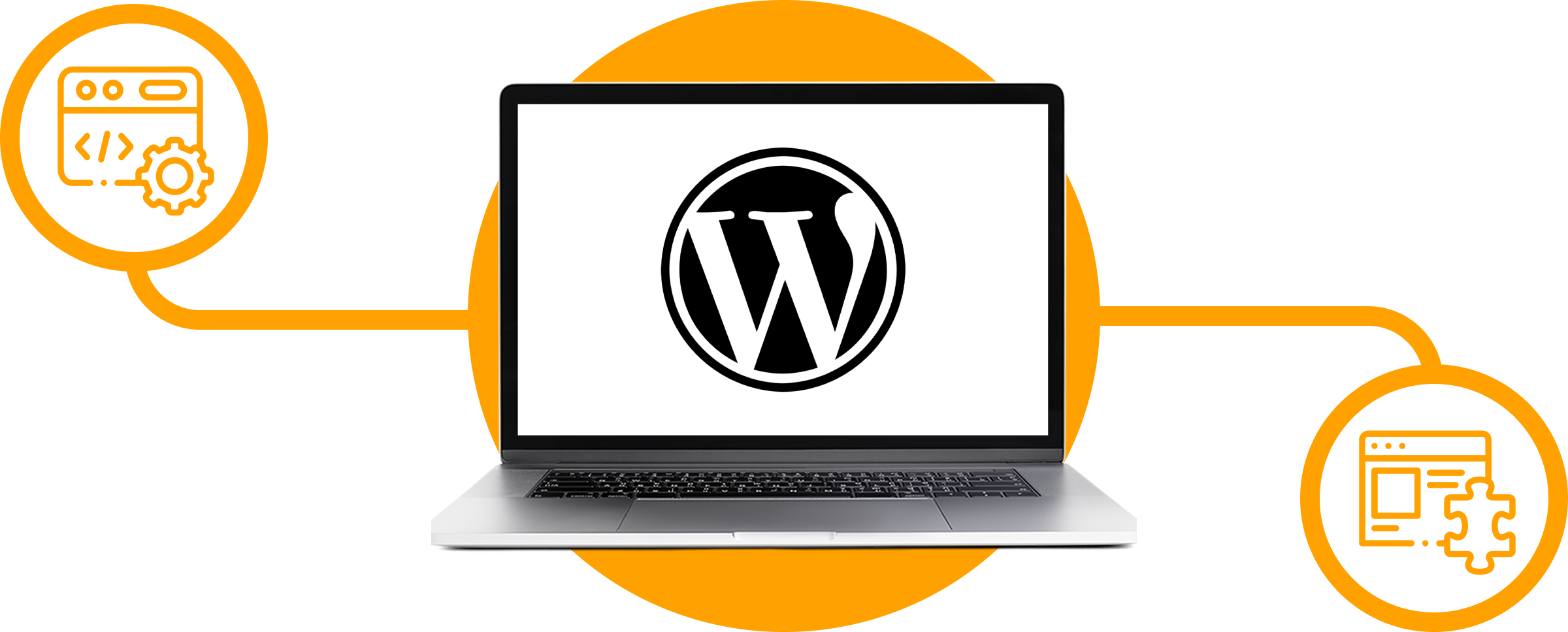 WooCommerce Development and Customization
What is WooCommerce Development and Customization
Adaptable to your site, malleable, functional.
It will capture the essence of your website and Woocommerce blends in harmoniously with it.
We implement systems based on WooCommerce. Your site will do what your customers want. With our mobile-friendly development and a fast loading system, we will create a secure dedicated website.
We create special themes, integrate with external systems, optimize security and develop technology! Are you looking for a permanent partner to support and develop your eCommerce system? We look forward to working with you!
In case for your commercial enterprise you are looking for a long-term commitment with a newly created or existing large-scale WooCommerce website, the WP-Masters programme is suitable for you.
What do we offer?
A number of WooCommerce conversion service development options are provided by the company to order field.
– WooCommerce user experience Customization.
Our skins allow us to supply WooCommerce Customization for each individual project and are always compatible with the latest versions of WordPress.
– Responsive WooCommerce platform Development.
Achieve an ideal online store presence tailored to your clients by using our Woocommerce Customization and development approach.
­­– Full-Stack Web Development.
Our commendable full-stack developers can pump up the server, browser, client and database software peerlessly.
– WooCommerce Plugin Development.
Our WordPress team develops excellent plugin, creating dedicated plugins to meet your individual needs.
We give customized solution to your ideas. All our experts have many years of experience, professionals who can develop the most suitable plugins for your website, creating a perfect design for your online business, providing your website only high-end solution.
– PSD to WooCommerce Development.
Professional PSD conversion to WordPress customization services package comprises WooCommerce theme creation, WooCommerce development and theme optimization. The outcome from the PSD to WooCommerce converting process is a WooCommerce website with configured appearance and styling.
Applying WooCommerce best practices when slicing PSD design and actually creating a WooCommerce theme, our team of experts is prepared and ready to resolve all boundaries.
– WooCommerce Migrations.
We will drag and drop the customers, products, orders and many other associated entitlements to WooCommerce utilizing a best-of-breed and durable conversion settlement solutions.
– We offer website Maintenance and Support.
Creating new templates and skins is not the only service we offer. As part of our existing website support, we offer periodic maintenance, advice on updates and additional plug-ins, as well as website security optimization solutions.
– WordPress REST API (JSON) Support.
Enables your WordPress website to communicate directly with other apps by receiving and passing information and data through JavaScript Object Notation items. It's the mainstay of WordPress block edits and editing, empowering your plugin, custom ordering apps, or theme to present powerful, new, unique publishing interfaces for your content on the website
–  Security.
We make sure your site meets the highest security standards.
Our Team help you to create a perfect online shop for your customers with our Woocommerce Development and Customization. With our WooCommerce Experts, your WordPress store will attract – and retain – more customers.
–  Shipping Customization.
We will prepare a WooCommerce template for you within your WordPress website, implement payment systems for your online shop, integrate with your online accounting fully functional features, link your inventory with the WMS platform, add a courier delivery option, and other necessary functions.
–  Our team developers accept any graphic design formats.
We accept graphic designs prepared in current formats in Figma, Sketch, Marvel and Adobe XD. You decide which format suits you best.
–  We increase the page speed.
We conduct research and tweak the site for maximum performance. When creating the templates we take into account that the website has to be fast and responsive, so we pay a lot of attention to optimizing the Google Page Speed figures. We increase our results to 90-100 on demand.
WHY CHOOSE OUR WORKSHOP?
Easy and intuitive operation;
Several language versions;
Frequent updates guaranteed;
Extensive support from manufacturers and consulting companies;
Wide range of additional marketing tools;
Optimized WooCommerce skin for SEO;
Installation of additional solutions such as Multisite;
Training on how to use WooCommerce and access to a knowledge base;
WooCommerce code for WordPress;
Lightweight code;
Executed Code Review;
SEO optimized;
CODEX compliant.
Contact Us
Go to our online quote form to minimize the time it takes to prepare your quote for implementation. If you require custom solutions, please contact us and together we will find the best way to incorporate them into your template.
We're Here To Help You With
Development
Integrations
Design
Support
Stages of E-Commerce Projects for WordPress
We learn specifications, API docs and the business goal
Actual coding and other tasks will be performed to make a plugin
When plugin done, it will be checked with a lot of test data on a staging server
The final stage will be to do quality assurance and launch on a live website
Questions about E-Commerce Development
Frequently asked Questions
What is WooCommerce?
WooCommerce is a most popular E-Commerce plugin (solution, platform) for WordPress.
Get in touch!
Send us a message, we are
happy to provide assistance or a project quote.