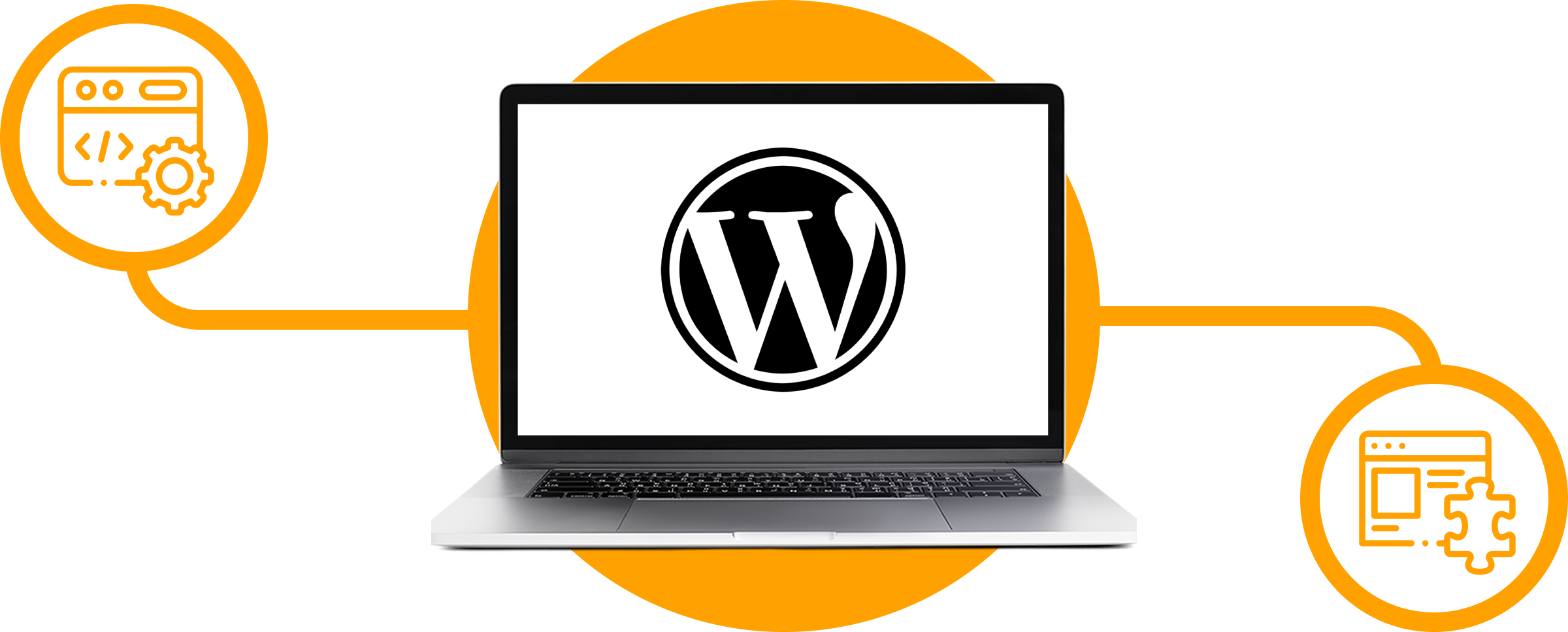 WordPress Plugins & Themes Fixes and Customization
WordPress Plugins & Themes Fixes and Customization
What is our advantage?
We as a professional WordPress plugin development agency talk with the client, hear him and work closely with him. This is the only way to achieve a result that will lead to success.
Based on the information, we develop custom-built plugins that have a mixture of business logic, efficiency, and technical scalability.
What is our main task as WordPress plugin developers
With the help of plugins, we expand the functionality of sites. We make the site more flexible, user-friendly, simple and attractive.
We offer WordPress customization plugin and individuality according to the requirements of business.
This was developed to optimize performance. Plugin development for business is absolutely important for everyone who wants to expand their business opportunities.
The plugin will make your site more attractive to the customer, more user-friendly, and speed up the checkout process.
Are you looking for a WordPress expert or WordPress service
If yes, then you are at a right place…
We provide Wide Range of WordPress services:
✓ WordPress plugin customization
✓ WordPress theme customization
✓ Fixing any type of WordPress errors/issues
If your WordPress is Hacked
If you need to Fix WordPress Theme
If you need to Fix WordPress Plugin
With our help, you can focus on your business, increase your revenue and get away from everyday site-related technical tasks. All technical tasks like theme and plugin fixes, updates and backups, we will fix any errors that occur.
Our Custom Theme WordPress development and fix services include:
Custom Theme Coding (HTML, CSS, jQuery/JavaScript)
Site Design and Developments.
Customization.
Theme Development.
Plugin Development.
Content Management.
Information architecture.
Hosting.
Data Migration.
API Integrations.
Upgrades.
Support and Maintenance.
Skilfully turning your web design into a completely functioning WordPress theme that matches your targets. Getting your theme compatible with different browsers, screen sizes and systems is important. You won't have to worry about our themes not working for your clients.
The benefits of ordering custom WordPress development theme design within our team
Uncommon appearance
Unique themes are created exclusively for you and only for your project.
Clear and valid code
Every code will be created by our true professionals for you according to all PSR standards, clear, clean code, easy to read, maintained, tested, debugged and recovered from bugs by our long term masterminds, who are always aware of the possibility of technological tricks and new developments.
Usability, functionality
Just making sure your site is aimed at your demographic in the most cost-effective way to grow your business. Our responsive WordPress design and development team will create any kind of website you have in mind.
The SEO Optimized
Functional websites are created exclusively for you and only for your development project, they follow the rules of SEO search engines.
Security of WordPress themes
WordPress plugin development sites are a common victim of spam, hacks and security breaches. Cooperating with us, you can be sure that you won't have any problems with the security of your website.
We're Here To Help You With
Development
Integrations
Design
Support
Need a WordPress Plugins Development?
Contact us and we will definitely help
Stages Of Making Custom Themes for WordPress
At this stage design should be prepared by Customer's designer
Design will be converted to static HTML, page by page starting from the Home page
After HTML version approved by Customer, and HTML will become a WordPress theme, connected to backend (and become editable via wp-admin)
The final stage will be to do quality assurance and launch on a live website
Questions about WordPress Themes and Frontend?
Frequently asked Questions
What is bettter - custom design, or ready theme?
Ready templates, that can be purchased for something like $50 are good in case if you have a common tasks. For instance, E-Commerce, Blog or Landing Page.
In case you need custom features / outstanding business logic – then custom design via Figma / Sketch / XD / PDF to WordPress theme suits the best.
What is needed to make a WordPress Theme?
To make a WordPress theme, we need a file (XD, PSD, Sketch) or Figma access.
What page builder is best one?
We recommend not to use any page builders except native WordPress Gutenberg Blocks.
We can create custom reusable blocks for you, based on Gutenberg and ACF.
Get in touch!
Send us a message, we are
happy to provide assistance or a project quote.