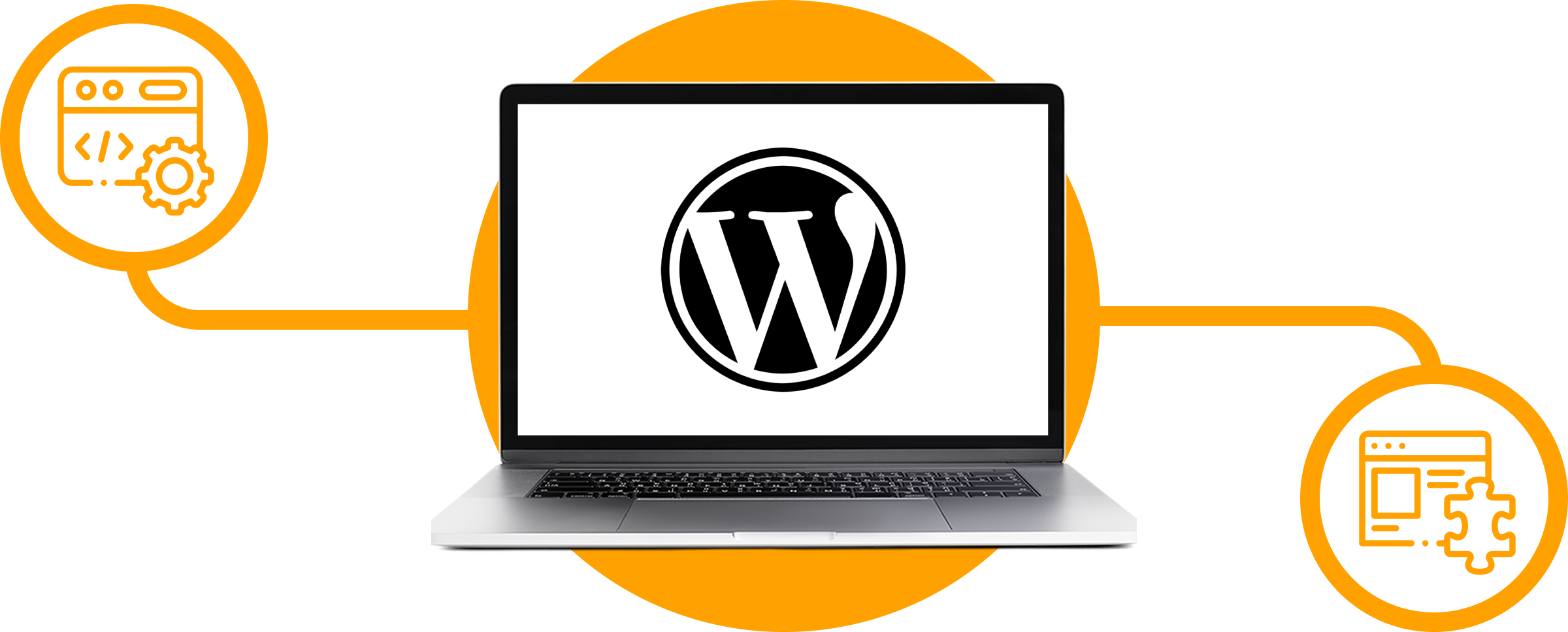 XD, PSD to WordPress Theme
We can convert XD or PSD to WordPress Theme
Convert your XD/PSD files to WordPress theme with maintenance of dedicated WP-Masters.
If you are looking for a Top-Quality Website to boost your Business – You are in the right place! If you don't know how to convert a PSD Template to a WordPress Theme – our designers and developers help you.
We will be useful to you if:
You want to transform your Figma/Sketch/Adobe XD/PSD designs into a responsive and pixel perfect WordPress website
You are a designer or an agency that is looking for professional WordPress developers. You have large volumes of work to convert Figma/Sketch/Adobe XD/PSD to WordPress
You want to change the current developer to a more responsible one
You want to get PSD/Figma/XD To Pixel Perfect Responsive HTML5/Bootstrap
We convert your Figma/Sketch/Adobe XD/PSD files and designs into a responsive, Pixel Perfect and functional WordPress website.
You will get superior full services:
Website that is easy to use
Website on Elementor Page Builder, so you can easily make your adjustments and edit your website
Professional PSD/XD/Figma/Sketch to HTML design for your product or web design service
Quality work with full responsibility
SEO Friendly Markup and URL structure
Pixel perfect web development
We convert your design to WordPress: Photoshop (PSD), Adobe XD, Illustrator (AI), Figma Project Management, PDF, HTML, Sketch documents. If you are not sure about your files, contact us, we will be happy to support you.
Features you get, cooperating with us:
Homepage Page Creation
Responsive Website
Page Builder Ready (Elementor, Gutenberg, WP Bakery Page Builder, Visual Composer, etc.)
Built for Speed
SEO Optimized
Cross-Browser Compatibility
Multilingual Support
High-Quality WordPress Development
Quick Delivery & Response Time
Highly Editable Website
Responsive WordPress Design Files
Premium layouts or themes
Work perfectly on mobile.
Get a unique Web site
SEO friendly
Social Icons
DESIGN NEW WORDPRESS
WEBSITE REDESIGN WORDPRESS
WEBSITE DESIGN CLONE WORDPRESS
WEBSITE LANDING PAGES WORDPRESS
WEBSITE DESIGN BUSINESS WORDPRESS
WEBSITE DESIGN BLOGS WORDPRESS
E-commerce Functionality
Live chat
WordPress with fast speed
Google analytics
And many more which you want
 Our spesialists will design, redesign, revamp, customize,clone, responsive WordPress website Theme.
Are you looking for a developer who can create a WordPress responsive and attractive website for you without any bugs and also design, redesign, and custom WordPress present website, or looking for a developer who can handle your website and fixes all the issues?
Then you come to the right place I am fit for all these above jobs related to the whole WordPress web site. We have 5+ years of experience in this field. We worked on many WordPress sites creations, web site bug fixing, customizing themes, plugins, migrating security monitoring everything, have full control on WordPress.
Why choose our team to convert
✅ 24/7 hours of quick Response
✅ 1 month of free support
✅ Quality work guaranteed & fast delivery
If you have any other questions in your mind please let us know WP-Masters command will reply you immediately.
We're Here To Help You With
Development
Integrations
Design
Support
Need a WordPress Plugins Development?
Contact us and we will definitely help
Stages Of Making Custom Themes for WordPress
At this stage design should be prepared by Customer's designer
Design will be converted to static HTML, page by page starting from the Home page
After HTML version approved by Customer, and HTML will become a WordPress theme, connected to backend (and become editable via wp-admin)
The final stage will be to do quality assurance and launch on a live website
Questions about WordPress Themes and Frontend?
Frequently asked Questions
What is bettter - custom design, or ready theme?
Ready templates, that can be purchased for something like $50 are good in case if you have a common tasks. For instance, E-Commerce, Blog or Landing Page.
In case you need custom features / outstanding business logic – then custom design via Figma / Sketch / XD / PDF to WordPress theme suits the best.
What is needed to make a WordPress Theme?
To make a WordPress theme, we need a file (XD, PSD, Sketch) or Figma access.
What page builder is best one?
We recommend not to use any page builders except native WordPress Gutenberg Blocks.
We can create custom reusable blocks for you, based on Gutenberg and ACF.
Get in touch!
Send us a message, we are
happy to provide assistance or a project quote.